Benchtop HTHP consistometer, Touchscreen&Free Panel Control
Product Detail
Product Tags
Benchtop HTHP Consistometer, Touch-screen
Model:TG-7726
TG-7722 Benchtop Consistometer was specifically engineered to determine the thickening time of well cements under simulated down-hole pressures and temperatures. Its compact &lightweight design makes the unit ideally suited for limited space use, and innovate design-operation panel with automatic lift & fall saves space and is easier to move.
Technical Specifications
• Maximum Pressure: 19,900 PSI (137 MPa)
• Maximum Temperature: 400°F (204.4°C)
• Automatic temperature control: Digital PID 1° Resolution
• Internal Heater: 4,000 Watt
• Rotational Speed of Slurry Cup: 150 +/-1RPM
• Voltage:230+/-10% Volt, 50/60 Hz
• Size: 1.58× 2.76×2.95inches (40x70x75 cm)
• Net Weight: Approx. 200lb (90kg)
Typical Features
• The readout indictors for the viscosity, pressure, and temperature, as well as operational instructions, are easily read from color touch-screen
• PLC intergated control, smart operation
• Pressure generated via an air-driven hydraulic pump
• Slurry cup table is rotated with a magnetic drive
• Vertical magnetic drive, easy maintenance
• External cooling jacket aids cooling of test cell
• Custom consistency alarm set
• Servo motor is adopted, and the speed control is accurate
• Deadweight calibration unit included
• Temperature and consistency alarms provide automatic shutdown
• Safety head with rupture disk are provided
• Fully capable of testing cements in strict accordance to API spec.
---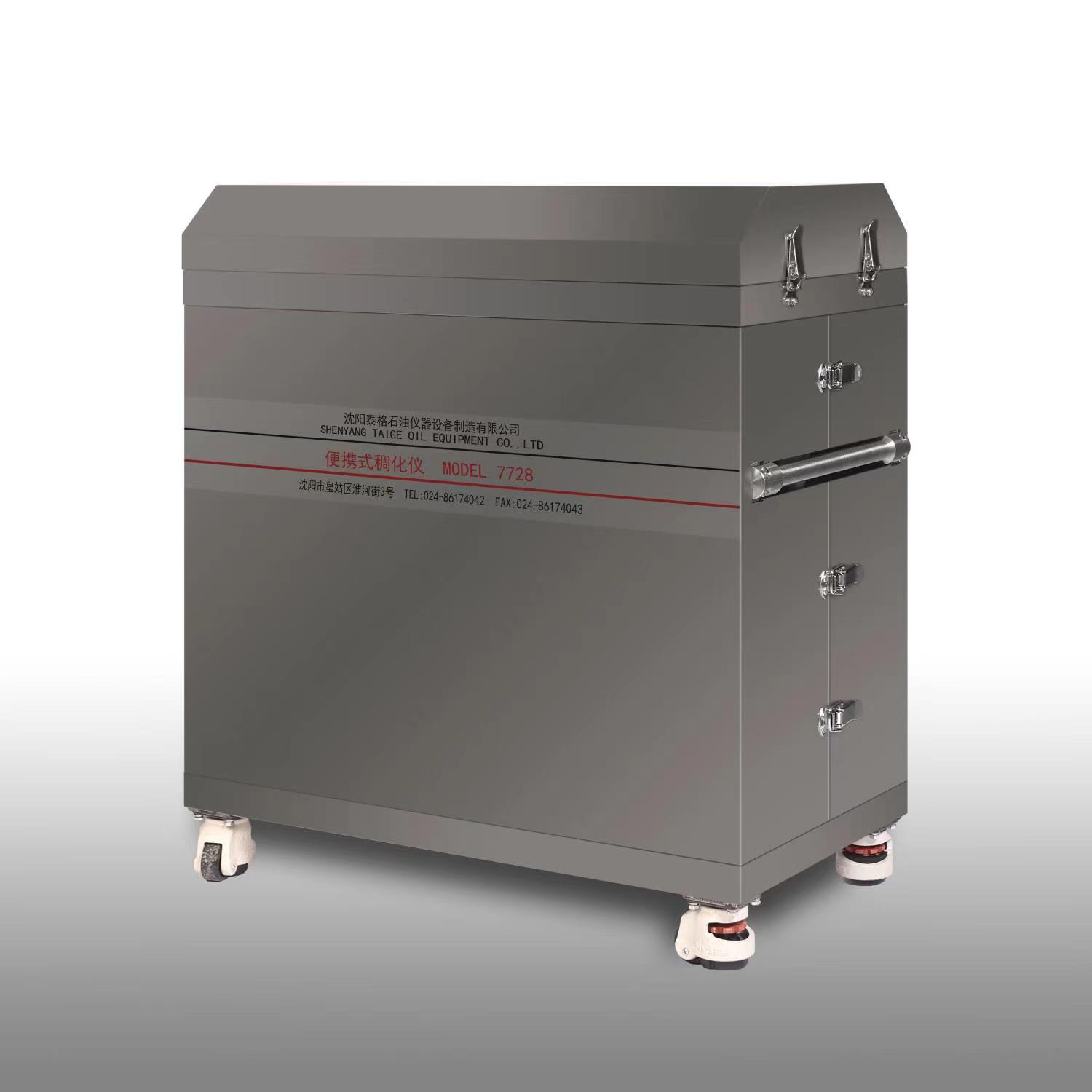 ---
Previous:
Automated HTHP Consistometer, Benchtop
---