HTHP Static Fluid Loss Tester
Product Detail
Product Tags
HTHP Static Fluid Loss Tester/
Introduction/
HTHP Static Fluid Loss Tester, or HTHP Filter Press designed according to API Spec 10, is used to measure fluid loss property in the condition of HTHP.
Specifications/
Power/: 220V
Heater Power/: 1KW
Maximum Operating Temperature/: 260℃(500°F)
Maximum Operating Pressure: 7.1 or 13.8 MPa
Configurations/
Control Assembly consists of control circuit, temperature controller (Britain) and thermocouple for collecting temperature.

Slurry cup assembly consists of stainless slurry cup resisting HTHP for holding sample.

Double capped cell with Lines and piping systems(N2 pressurized  manifold).

Test cell with cement screens, dual screw cap

 Cell volume: 175ml or 500 ml.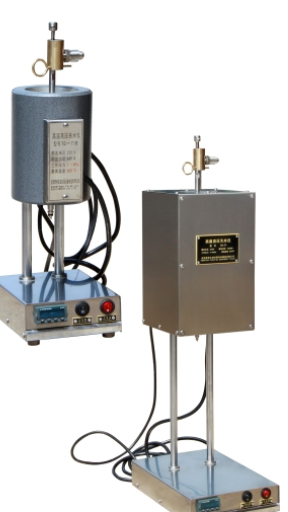 TG-71/TG-71B
210*300*670mm (26kg)
150*200*430mm (12.5kg)
---
Previous:
Data Acquisition System
---